Dr. Aniebonam
Bonded Terminal Operators in the country have been challenged to partner with the Council for the Regulation of Freight Forwarding in Nigeria(CRFFN), Freight Forwarding Associations  and other operators in the country in order to have more cargoes in their terminals.
The founder of National Association of Government Approved Freight Forwarders(NAGAFF), Dr. Boniface Aniebonam who threw the challenge in his remark at the 2nd  edition of the Annual Bonded Terminal/Logistics Conference  in Lagos urged them to work hard as well as collaborate with  CRFFN, NAGAFF, Association of Nigeria Customs Licensed Agents who has large number of members so as to keep themselves in the business instead of accusing the seaports Private Bonded Terminal   Operators of taking their jobs from them.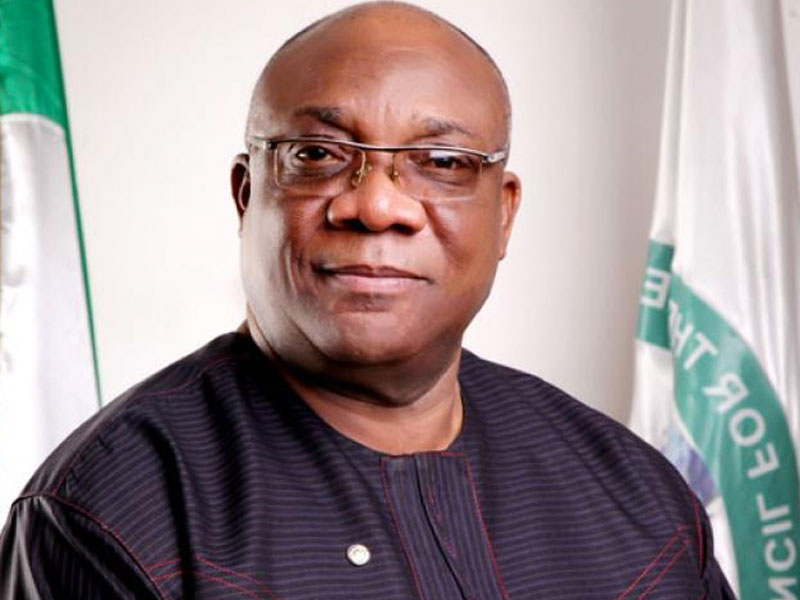 Barri. Sam Nwakohu
Presenting a  paper on :The  Role of The Council For The Regulation Of Freight Forwarding In Nigeria(CRFFN) in cargo Movement/Logistics and as a regulator in the freight forwarding industry in Nigeria:, the Registrar of the Council, Barister Samuel Nwakohu  disclosed that the Council has accredited over fifteen institons across the six geopolitical zones with over two hundred trained professionals to carry out the trainings of uneducated freight forwarders, adding that these courses will help[  the practitioners to understand the principles of cargo movement and in turn strengthen the participation of freight forwarders in global trade.
He revealed that logistics which is a major component of the supply chain is crucial to economic development of a nation whereas  Nigeria is however performing very low, having  ranked 110 out of 166 countries, below other African countries like Kenya, Ghana etc despite the identification of Nigeria by ECOWAS as the most active West African Country in trade, where 76% of shipping activities undertaken in the whole of West Africa is done in Nigeria, yet the country ranks low in quality of trade due to costs and speed of clearance processes.
The CRFFN Registrar on behalf of the Council appealed to all practitioners, stakeholders, port operators and users to cooperate with the Council in addressing these challenges, stressing that participation in the Council range of programmes will raise skills and competencies and moreover empower the freight forwarders with the required capacity to fast track cargo movement.
Barister Nwakohu pointed out that the Council is currently working with the Nigeria Shippers' Council(NSC) to promote the use of Kaduna Inland Dry Port (KIDP) as this would reduce costs, congestion and accidents on the road network, create jobs and facilitate trade
The ocassion was marked with presentation of Awards to well deserved important personality  who had made remarkable impact in the overall development of the industry . Among them are the Founder of NAGAFF, Dr Boniface Aniebonam, who received an Award as the News Emperor's Human Capacity Builder of the Decade , National President of NAGAFF, Chief Increase  Uche –           ………………………..Mr. Ugochukwu Anyanwu – CEO, Clintcinta Nigeria Limited -News Emperor most Prudent Manager of the year etc.
,